Exchange Magazine Online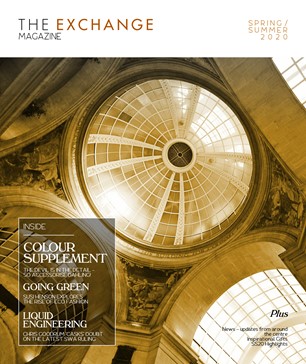 The Exchange SS/20 Magazine – OUT NOW
The latest edition of The Exchange Magazine is out now, and available to read exclusively via The Exchange website.
Whilst you may not be able to visit the centre in person during these difficult times, this issue offers a comprehensive overview of the SS20 season with all images and links interactive, meaning you can shop The Exchange 'virtually' from the comfort and security of your own sofa.
In this edition, we look at the new season's highlights from some of the centre's core brands and independent retailers, including Dr Martens, Radley, Tutu Urban Boutique and Castle Fine Art. And if you're looking for a little gift inspiration, our Present Perfect feature has some great ideas for all those present dilemmas.
The Devil is in the Detail, as the saying goes, and this issue's photoshoot focuses on accessories to give some added value to your summer wardrobe. Head to the Colour Supplement for the full SP.
With environmental considerations now on most people's agenda, our regular fashion commentator, Nottingham designer & stylist, Susi Henson, looks at the rise of eco-fashion, with suggestions on how to make your wardrobe more environmentally friendly.
Another regular contributor is drinks writer, Chris Goodrum from Gauntleys. In his latest article, he tackles the question of traditional production in the whisky industry, following a recent ruling on cask types by the Scottish Whisky Association. Necessary update or unnecessary tinkering? Read Liquid Engineering to find out…