Careers
Career Opportunities at Jaeger
Hours: 1 x 20 hour sales assistant, over 4 days 2 x 10 hour sales assistants, over 2 days. Flexibility required.
Salary: Enquire
Jaeger has a number of Part Time vacancies in its Exchange store, detailed above. If you're interested in either of these roles, please apply in store with a current, up-to-date CV:
Jaeger
5 - 7, The Exchange
Nottingham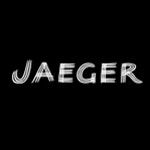 Deputy Manager at Warehouse
Hours: 39 hours/week
Salary: Negotiable
Warehouse have a vacancy for a Deputy Manager at their store in The Exchange. The position is on a 6 - 12 month secondment basis, 39 hours/week with a negotiable salary.
If you would like to apply for this post, please contact the store directly on 0115 941 0458 and speak to Kate. Alternatively, apply in writing, enclosing a current CV to:
Warehouse
Unit 10, The Exchange
Smithy Row
Nottingham
NG1 2DD