Careers
Supervisor (temporary)
Hours: 30 hours
Salary:
We are passionate about our products, inspired by our brand and very proud of the company we work for.
CURRENT OPPORTUNITIES AT OUR STORE
We are looking for talented people to join the Radley family who are well presented, have exceptional levels of customer care, strong communication skills and enthusiasm galore.
If you are interested in one of these oppor tunities or know someone that would be, feel free to have a word with a member of the Radley team in store.
To apply, submit your CV in store or email your application to:
Nottingham@radleyandco.com
WANT TO FIND OUT MORE?
If you would like to learn more about our vacancies in other business areas, from Radley HQ in London, across our retail stores and over to our Warehouse in Milton Keynes, then check out our careers page at radleyandco.com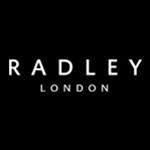 Deputy Manager at Warehouse
Hours: 39 hours/week
Salary: Negotiable
Warehouse have a vacancy for a Deputy Manager at their store in The Exchange. The position is on a 6 - 12 month secondment basis, 39 hours/week with a negotiable salary.
If you would like to apply for this post, please contact the store directly on 0115 941 0458 and speak to Kate. Alternatively, apply in writing, enclosing a current CV to:
Warehouse
Unit 10, The Exchange
Smithy Row
Nottingham
NG1 2DD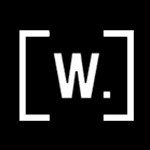 Sales Designer - Harvey Jones Kitchens
Hours: Full-time
Salary: Opportunity to earn uncapped commission! Basic salary + realistic OTE £50k in year 2
We're hiring people now, ideally with sales experience
We are currently looking for sales people for our beautiful "award winning" kitchen showrooms. This is a targeted sales role which involves qualifying sales leads right through to kitchen design and delivery, all the while consulting and advising our clients towards the best possible solution to fit their needs.
Harvey Jones have hand built more than 15,000 bespoke kitchens and know exactly what it takes to deliver furniture that our clients are proud to use and have in their homes. We craft our kitchens in three simple, beautifully made designs. They are built to last using traditional construction techniques, and each design can be customised and personalised to our clients' exact needs and tastes.
We're looking for unique individuals at Harvey Jones, ideally with previous sales experience; not necessarily in kitchen design. You'll need to be able to follow our sales process and build the confidence of your clients, making decisions with them and guiding them through their choices. You'll also need excellent organisational skills with the ability to plan ahead and constantly be one step ahead of the game. On top of this, you'll be managing other projects at different stages of the process so being able to juggle could be an advantage!
This role is unlike any other sales role, where you will have the opportunity to use a variety of skills and earn some fantastic commission along the way as you'll be working to sales targets. Our commission structure stands out from our competitors with a great opportunity to earn. We'll give you world class training in all aspects of the role in order to equip you with all you need to succeed; therefore previous design experience is not necessary. You'll also work with some really great people, so what more could you ask for?
If you think you have what it takes to succeed as a Sales Designer for Harvey Jones, apply here…
Part Time Vacancy at Tutu Urban Boutique
Hours: TBC
Salary: Negotiable
Do you have a passion for fashion and are enthusiastic & dynamic?
Tutu Urban Boutique has a vacancy for a Part Time Sales Assistant in their Exchange store. The role is permanent, with flexibility with days worked an advantage. Previous experience is desirable, but not necessary.
Please apply in store with a current, up-to-date CV
Tutu Urban Boutique
1, The Exchange
Nottingham
NG1 2DD
Tel: 0115 947 0189